A polymeric beehive basis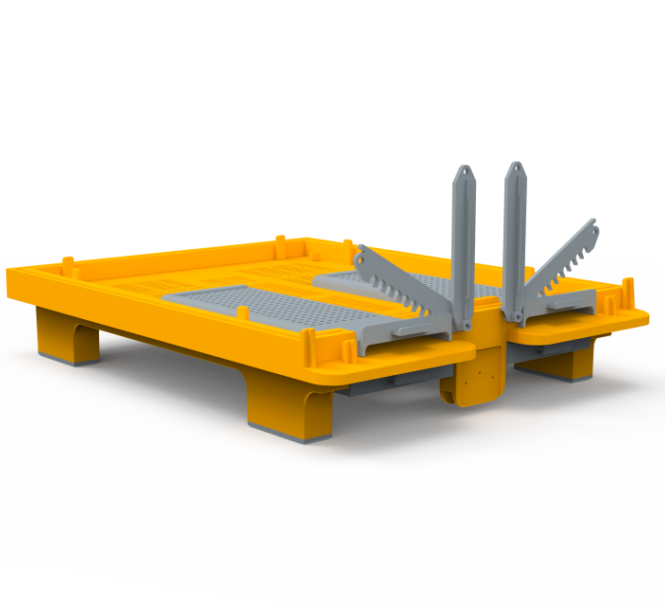 Design for production, Topology Optimization and Structural Analysis
Optiphore has helped Kipselotexniki Metsovou re-invent one of its best established products, namely the basis for its beehives. The transition from using traditional wood to polypropylene and the introduction of new functionality, required the use of 3D Computer Added Design (CAD) and Topology Optimization for the minimization of raw material usage. Additionally, the structural integrity of the end product was verified and production risks were minimized.
Kipselotexniki Metsovou is a well established manufacturer of beehives and auxiliary equipment. The company has recently decided to innovate by adopting polypropylene as the material of choice for the manufacturing of its latest beehive basis instead of wood. This choice offers some obvious advantages when it comes to additional functionality for the end users and can withstand water and weather more efficiently. However, it implies a completely new geometry and injection molding specific design requirements.
Optiphore was commissioned during this project to conduct initially some structural analysis. In collaboration with the client a large number of real-life loading scenarios have been identified and modeled. Starting from an initial CAD design, a number of topology optimization runs were performed. As a result, a modified geometry for the basis was proposed leading to a 20% mass reduction of the used material. In terms of raw material cost, this translates almost to a direct 20% cost reduction as well. The simplification of the final geometry also meant that the CNC machined molds would also be cheaper than initially anticipated. Furthermore, subjecting the revised design to all the predefined load cases, established beyond doubt its structural integrity in everyday professional use.
Of course, new materials imply also new manufacturing processes. Injection molding was the process of choice for this new product and this meant that certain geometric requirements had to be fulfilled. Optiphore has consulted on the design's details definition by performing draft angle analysis to avoid any possible undercuts. Such undercuts can undermine the actual molding leading to defective products. There is a high technical and financial risk involved, given the cost of the molds and the time-consuming process of modifying them in case of mistakes. Optiphore's mitigation strategy was to apply the necessary draft angle analysis early on during the design process. Eventually the molds manufacturer has only verified the high quality of our work and the minimal amount of final touches required.
All in all, this project has been a great opportunity for us to employ an array of tools and techniques spanning from CAD and Finite Element Analysis to manufacturing process simulation. It was proven that such an approach can lead to great time and cost savings as well as technical and financial risk minimization when it comes to developing conceptually new products.

"Via simulation, Optiphore helped us minimize the overall technical risk and eliminate material waste thereby saving money."

Vasilis Kostamenas – Technical Director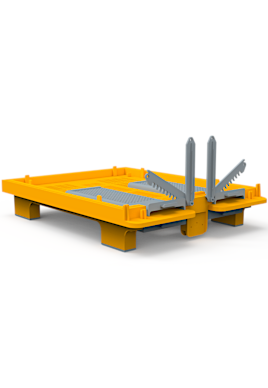 A polymeric beehive basis
Thank you! Please check your inbox to verify your email.
Something went wrong. Please try again later.