Plant Layout Maintenance and Spatial Integration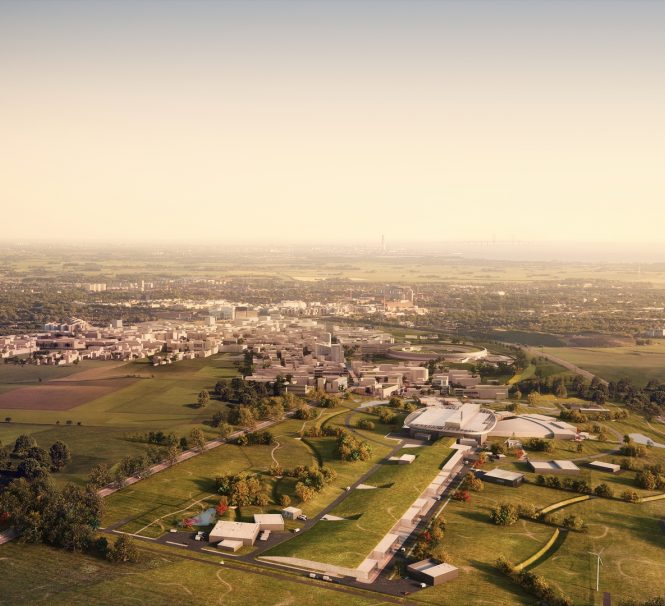 Configuration Management of the European Spallation Source (ESS) facility
The European Spallation Source (ESS) is mandated to build the world's most powerful neutron source. This hugely complex engineering endeavor requires coordination via Spatial Integration of the various subsystems, Plant Layout design and Configuration Management processes. Let us see how Optiphore makes a key contribution to this project, through the application of software tools and methods like Product Lifecycle Management (PLM) and 3D Computer Added Design (CAD).
The European Spallation Source (ESS) is a European Research Infrastructure Consortium (ERIC), a multi-disciplinary research facility. ESS's vision is to build and operate the world's most powerful neutron source, enabling new opportunities for researchers across the spectrum of scientific discovery, including materials and life sciences, energy, environmental technology, cultural heritage and fundamental physics.
ESS is a pan-European project with 15 European nations as members and Sweden and Denmark as host nations. The ESS facility is being built in Lund, while the ESS Data Management and Software Centre (DMSC) is located in Copenhagen. Around two to three thousand guest researchers will carry out experiments at ESS each year. Most of the users will be based at European universities and institutes, others within the industry.
The European Spallation Source is one of the largest science and technology infrastructure projects being built today globally. The facility design and construction includes the most powerful linear proton accelerator ever built, a helium-cooled tungsten target wheel, two dozens state-of-the-art neutron instruments, a suite of laboratories, and a super computing, data management and software development center.
"Total control of the space allocation of all systems is paramount to enable operation and maintenance of a 600 meters long proton accelerator, 7000 tonnes target monolith and kilometres of neutron guides."

Fabien Rey – Head of Integration Services Group, European Spallation Source

The construction of the facility began in the summer of 2014. Scientists and engineers from more than 100 partner laboratories are working on updating and optimizing the technical design of the ESS facility. These partner laboratories, universities and research institutes are also contributing human resources, knowledge, equipment, and financial support through In-Kind Contributions that will comprise up to 40 percent of the construction budget.
Obviously, this complex design effort involving a few hundreds of engineers and designers all over Europe, requires precision and coordination at a technical level. Optiphore makes a key contribution to the ESS Plant Layout (EPL) maintenance and Spatial Integration, activities that play a pivotal role in technical coordination and project management.
EPL is the 3-dimensional, digital, master assembly comprising the whole ESS facility i.e. the buildings, the accelerator and target, all the scientific instruments as well as the necessary infrastructure in the form of electrical systems, piping, cooling, ventilation systems, etc. This digital twin of the actual facility is fundamental currently for the design of ESS, and in the future, for its operation. Our work mainly focuses on:
The maintenance of the ESS Plant Layout model by means of Catia V6. This 3D CAD assembly serves as reference for all the involved designers. It is supposed to be the "single point of truth" regarding the current state of the design process.
Spatial Integration of all the machinery and infrastructure components (space allocation, clash analysis, 3D interfaces definition, etc.). Via this integration process timely feedback is offered to all the system-level designers in order to achieve the final goal of seamless collaboration of all the electromechanical subsystems.
Monitoring of the CAD design work progress and its maturity level. This is a fundamental attribute of the overall project management activity.
Support with the formulation of Spatial Integration and Configuration Management methodology. This is a long-lasting contribution for a newly founded organization like ESS that needs to operate this research facility for a predefined period of at least five decades.
Participation in the implementation of a Virtual Reality system to support Spatial Integration work. The VR system has been a valuable addition to the Spatial Integration Section's ability to run coordination meetings in a productive manner.
"Thank you Optiphore for helping us build the world's most powerful neutron source a facility that will enable scientific breakthroughs!"

Fabien Rey – Head of Integration Services Group, European Spallation Source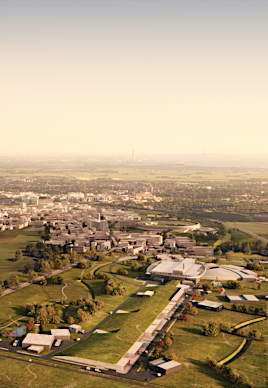 Plant Layout Maintenance and Spatial Integration
Thank you! Please check your inbox to verify your email.
Something went wrong. Please try again later.